Sedation Dentistry at East Fremantle Dental Centre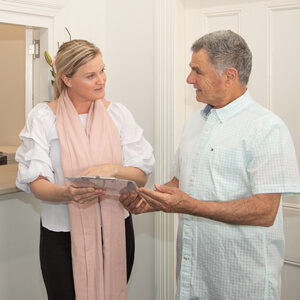 At East Fremantle Dental Centre, we believe in providing comfortable dentistry that's simple and convenient for our patients. Your needs are at the forefront of all we do. Therefore, we want to offer the solutions you require to complete your dental care with ease. We're happy to arrange intravenous sedation at our practice so that you can have any procedure done while you are relaxed.
Intravenous Sedation Available
Do you feel anxious or nervous about dental treatment? You shouldn't have to put off getting the care that you need, or dreading your dental visits.
If you'd like to have your dental care completed under sedation, we can set up a time when our anaesthetist will be in the surgery. You won't have any recollection of the procedure afterwards, so you won't have to worry about having any memories of what was done.
What to Expect
We can provide sedation dentistry for any procedure that you need to have. Once we know that you would like sedation, we'll book a time for your visit when our anaesthetist is in the clinic. We prefer to complete all possible treatment in a single session so that you don't incur the extra cost of having the anaesthetist visit again for a subsequent appointment. They will discuss their fees with you before your visit so that you know the costs involved.
We'll make sure that you are completely under the effects of anaesthesia before beginning. It will feel similar to as if you are in a deep sleep. You'll awaken feeling relaxed without being able to remember what has been done.
Oral Medications
We're also happy to prescribe you an oral medication before your treatment to help you feel relaxed. This over-the-counter medication may be all you need to complete treatment without any problems.
Want to Learn More?
Contact us today to learn whether sedation dentistry East Fremantle is right for you! All health funds are accepted and rebates are claimed on the spot with our HICAPS machine.
CONTACT US
---
Sedation Dentist East Fremantle, Bicton, Palmyra WA | (08) 9339 2948